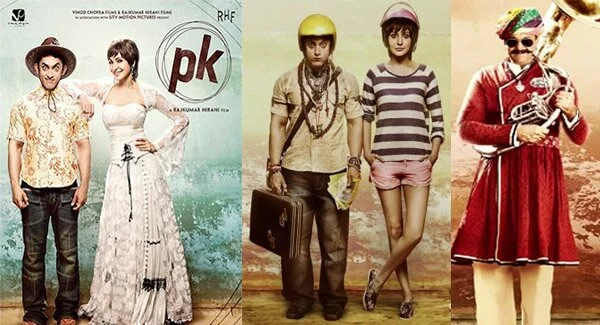 Rajkumar Hirani Films is back with "PK". And if you doubt the excellence of this film maker it's not less than doubting yourself. Pk is a depiction of present humane values that have captured the reasoning and logical side of us. PK shows you that how we need to be served with ideologies, dogmas and beliefs in order to keep ourselves going in the world. Each character in the film has given an appropriate portrayal of what he/she has been given. Some wonderful dialogues and exciting scenes give Hirani a ten on ten for his vision and creativity.
Although PK doesn't have a unique concept- alien, earth, humans and their hypocrisy, God and His presence. But the way the subject has been taken care of, PK becomes an interesting collection of scenes and performances. Whether it is Anushka Sharma or Saurabh Shukla, all of them have carried the film equally on their shoulders as Amir Khan has. Sanjay Dutt or Sushant Rajput- none has taken the liberty of sharing the screen for a shorter time. Rajput blooms really beautifully in the small role of Sarfaraz.
PK is a simple film made in a simple manner. Nothing has been kept too complex about it, which elevates the film. Though my expectations were way too high with PK but I won't mind calling PK a heart- warming story. But yes it is way too behind than Hirani's 3 idiots.