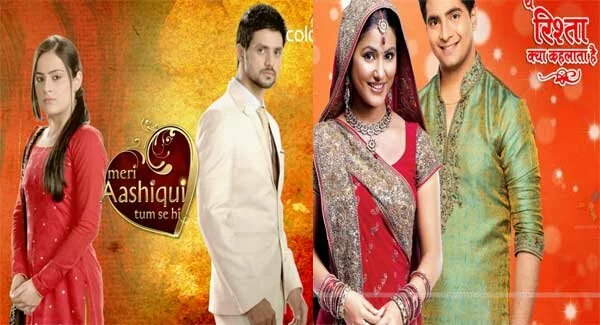 Well, I thought of typing down this write up when I was caught up in a group of women who were having some really serious discussion, (trust me the discussion was no less than the railway budget), on their favorite daily soaps and characters. Who is dying? Who has come back after her death? Who will marry another woman? Who is going to come back to his last wife? And so on and so forth. During this talk of National importance, I realized that some of the names which these grave viewers of TV took were started when I was in college. With a state of shock that these daily soaps are still going on, I inquisitively began to listen to them more attentively. This get together lasted for few more minutes and then happened the dispersal, as it was time for "Meri Ashiqui Tumse hi" and none of these women wanted to give it a miss.
With the climbing up of every single step I decided to go and switch the TV on to watch the daily soap for which the fellows were so keen. A fatal voice of my neighbor echoed in my ears when she pronounced "chalo chalo, colors khole", it was pretty clear that the soap comes on this channel. My declaration, "I am not a Daily soap person" was on stake today. But I was so mesmerized with the discussion of these intelligent women that I was ready to ditch myself and sit in front of the idiot box to facilitate myself with this extravagant saga of love, (as the title and the discussion suggested to me).
And what a TORTURE was it! Half an hour of sheer shit, confusion, nonsense dialogues, shaky emotions, a brigade of unuseful characters and some story, it just blew my head away. I decided never to entertain myself with daily soap lovers. Other options were not even considered by me after that. And know I now- there are other sources of entertainment also than TV.
Disclaimer: the purpose of this post is not to hurt a person specific (specially the members of the soap, u continue doing what you doing, there are people watching you religiously). But for me- Namaste!