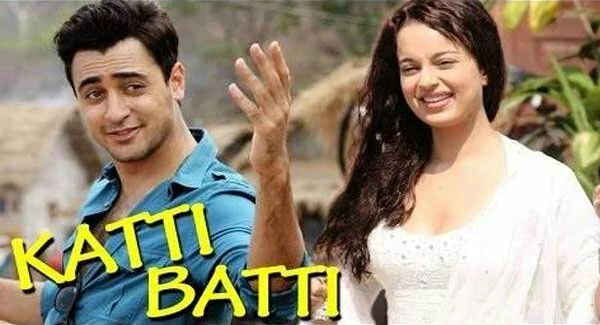 Nikhil Advani is a sensitive director who makes love stories that are able to connect with the youth in a major way. Katti Batti is also the same. There are some magical moments in the film with the outstanding performance of Kangana Ranaut. But still there is something that lacks and fails to behold the audience. The film delivers the day to day dilemmas of young generation but gives a twist to the story by the end. The music of the film will also not be remembered for long.
At some moments the screenplay drags and you feel the movie to get over soon. Katti Batti is actually a true example of overdone cinema. In order to make it more appealing and heart touching the makers have deviated from the subject.
Imran Khan is good in the film, although Kangana has looked and performed splendid in the film. A one time watch Katti Batti could have been more interesting. As I said earlier few scenes are spell bounding but I wish the whole movie could have been the same.