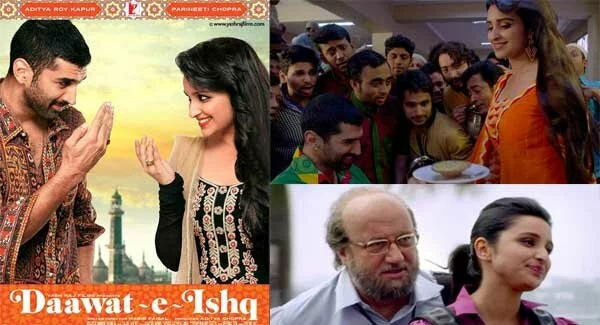 No nonsense and a great tempo, that's what Daawat-e-Ishq serves you in the platter and the sweet dish is ofcourse Aditya Roy Kapur with a wonderful topping of Parineeti Chopra and Anupam Kher. The film has a message, "No to Dowry" and keeps straight on the track throughout the span, without letting you miss even a single frame. How the girls are being rejected on the basis of less dowry and how the boys are available for sale in the market, Daawat-e-Ishq is all about, good winning over evil, love winning over greed and great food winning over money.
The performances in the film are good and leave a smile on your face by the end. Easy scripts are sometimes more difficult for an actor, especially for someone as talented as Anupam Kher. Anupam Kher's identity crisis scene where he forces himself to become Habibulla has surpassed many of the difficult scenes I have witnessed so far.
No great locations and no great dances yet the songs look appropriate in the movie and force you to swing along. Daawat-e-Ishq is a main course meal for all those bollywood lovers, who love to enjoy light hearted and easy going movies. It's an invitation for all! Do go to be served by the Daawat-e-Ishq team.