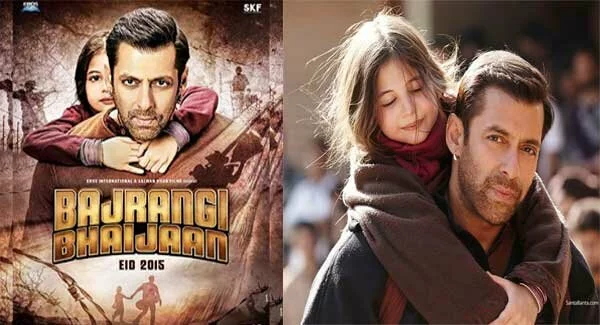 Salman Khan this time has hit the nerves of the audiences, once again. "Bajrangi Bhaijaan" is a narrative that captures the minds, hearts and souls of the viewers, in such a way that there will be nothing in the film that you will not like. Yes, it is a more sensible film than many of bhai's previous ones. The movie takes you to the journey of scenic beauty and to some good performances by the characters. "Bajrangi Bhaijaan" is a perfect amalgamation of sentiments, melody, love and devotion.
Salman Khan once again has successfully achieved the love of his fans and money for his pocket. The only thing that is a bit difficult to digest is the goodness of the characters. Each and every character in film is too good to be true! Especially the character of Bajrangi will make you sway your mind in trying to remember somebody who is as good as he is! And all in vein.
The best part of the movie is the little girl who makes her debut as Shahida- Haarshali Malhotra! She plays the role of a lost Pakistani girl, who without uttering a single word till the end, steals the show with her smile. Kareena does not have much in the film but her presence is refreshing and she looks beautiful! Nawazuddin Siddiqui seems perfect in a role of a struggling journalist.
Kabir Khan has managed to make the film (with a sensitive issue of India-Pakistan & Hindu-Muslim) with neatness and without getting into any negative publicity. Everything is good about "Bajrangi Bhaijaan". It's a must watch on this Eid! Don't miss the selfie with Bajrangi.
The Film leaves the audience with the message that humanity is the only thing that can save this world.