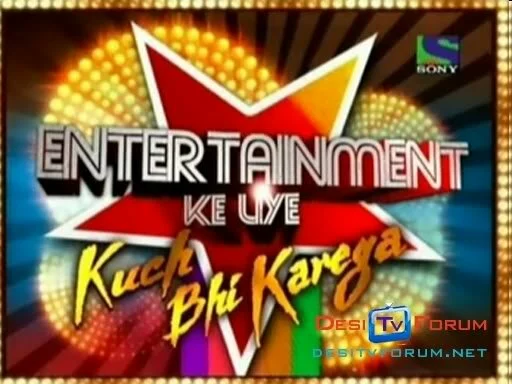 Reality shows! A funda that started few years ago, with shows like Indian Idol, etc…, and has now swipped the television industry, under its charm…
Actually reality shows used to exist previously also… but those were a little different… Like Sa Re Ga Ma, (when hosted by Sonu Nigam)… This show was purely based on the true talent of the participants…
There used to be no fightings between the judges… And the TRPs were solely dependant on the content of the show…
The participants were judged on the basis of their singing talent, and not on the basis of Votes, Emotional Values, (how much litres of tears they can contribute per episode), and in what circumstances they have survived till now, (the poorer they are, the dearer they will be)….
But now the definition has changed. Reality shows have become so melo-dramatic, that even our saas-bahu sagas have been left behind…
The new show on Sony, "Entertainment Ke Liye Kuch Bhi Karega", is not an exception… If you have any kind of a unique talent, then you are "Full On", for the show…
But if you are afraid of fire, or if you can not dance bare feet on the broken glasses, (remember Basanti of Sholay?), or if you can not twist your body in the shape of a jalebi, or you do not know acrobates then you are not made for this show… Let me tell you even I can not do anything from the above mentioned….
The judges are Anu Mallik and Farah Khan, (most of the times busy fighting)…
Though the show is a good platform to let the world know about your existence and your uniqueness, yet the show has its own drawback…
I mean how can one compare 2 different people with 2 different kinds of talents, when both of them have worked equally hard in their respective fileds to achieve the desirable level… This is not done…
A person who can dance with 7 matkas onto his head is completely different from the one who can play music through a comb…
And then entertainment could have different aspects for different people… Thus I feel the criteria of the show is a bit hazzy…
But then, the show is called, "Entertainment Ke liye Kuch bhi Karega"…