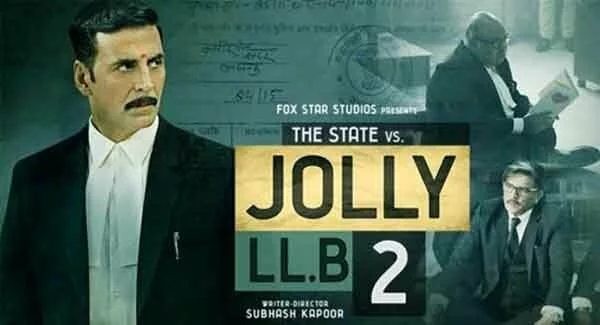 When you go to the theaters to watch Akshay Kumar, you are sure to witness some entertainment that may make you giggle, think and be respectful towards the good things around. JollyLLB2 will make you laugh, love your country, give the women a sense of superiority with the bottom line of corruption. Jolly is a blend of every possible emotion – a true bollywood tadka from all aspects.
Though the film carries few loop holes but if you are a Kumar fan then nothing of that sort will bother you. I found the first half better than the second. First half seemed crisp and more captivating. Screenplay is a little lethargic in the second half.
Special mention to Saurabh Shukla- I feel few actors have acting flowing in their veins, he is one of them. Three cheers for the judge sahab.
Anu Kapoor is another actor who gives his 100% to all the characters he does.
Huma is Mother underrated actor who hasn't got her due in the film industry.
Jolly is definitely "a should be watched" film. But if you don't love Akshay Kumar more than your money then u can afford to wait and watch it on television. Read also who participated in the Guwahati International Film Festival.