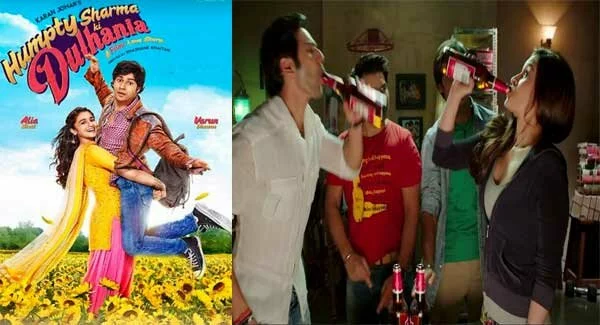 Humpty Sharma ki Dulhaniya is an amalgam of Yash Raj and Dharma Production's past films. A film that has hit the box office successfully in the first week amidst great promotional strategies. But as they say, "do not buy a book looking at its cover", the content might disappoint you- is the same case with Humpty… The film has a loose screenplay with many bumps. And the worst part is that it ends in a very abrupt manner, leaving behind a sign of dissatisfaction for the viewers. It seems that the editor had to chop off the film unwillingly and without any reason.
Some amazing dialogues over shadow the scarcity of good music in the film. Not even a single song is worth remembering for a long time. The music brings the film down on the scale a little more. After a long gap Ashutosh Rana shows himself on the big screen. Though looks a little old but does not give a chance to doubt his acting skills. Siddharth Shukla has been kept in the film more for his running, by the end he vanishes from the story as if somebody kidnapped him!
But do not consider it to be a NO watch. Karan Johar knows how to make a not so good drama into a highly attractive two hour cinema, which you will not at all regret watching! Humpty… graduates Alia Bhatt and Varun Dhavan onto another level for the film industry. The actors have born to act and win the hearts of people- is one thing that I became sure after watching the movie. Humpty… showcases Alia and Varun has the two upcoming bright stars of the coming time.