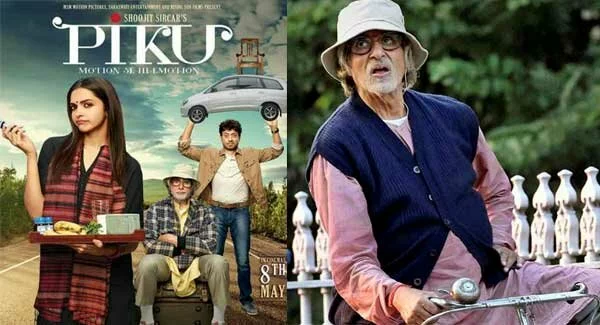 Piku, Piku, Piku… What a worthwhile wait it was for a journey of some extraordinarily simple, humanistic and real characters. Piku is a film that speaks volumes about the true relationship that a child (especially a girl), shares with his parent. Selfish or unselfish, it doesn't matter. The bottom line is that be with your parents until and unless they need you, irrespective of the society that believes that 23 is the age when a girl should get engaged followed by an early marriage.
Amitabh Bachchan aka Bhaskor Banerjee plays the role of an insane father who introduces his daughter to the prospective guy saying that, "she is not a virgin", because he does not want her to get married. But never throughout the film he, hampers her freedom as a woman. He is a staunch believer of certain norms and rules and Piku aka Deepika Padukone abides with her father throughout, inspite of the differences between their thinking.
A psychopathic attention seeker, because of his constipation, Amitabh has played a wonderful character. Deepika has not only managed to look beautiful but her acting skills are being sharpened with every film she does. She plays a Bengali girl with full conviction. And how can you forget Irrfan? If Amitabh and Deepika are the two shoulders of this film, Irrfan is the heart of Piku. He gives confidence to the lay man that it is not necessary to look like Shahrukh khan to stand in front of Deepika Padukone. What matter more is your skill and talent!
Piku was a great treat to be a part of as a viewer. Three cheers to Shoojit Sircar!