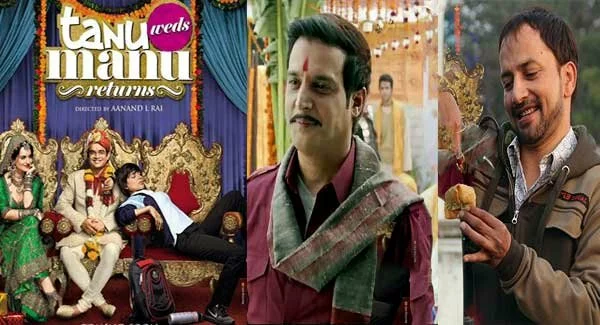 Our Hindi films are famous for their, "and they lived happily ever after…", endings. The hero meets the heroine, complications occur, get resolved, they marry and THE END. But is the picture actually so happy and smiley? Well most of us who are married do know the reality! Where every problem appears small in love- every small thing takes the shape of a big problem after marriage. And that is what Tanu Weds Manu Returns depicts in its screenplay.
Hindi Cinema has given us many sequels prior to this. But most of them had been disappointments for the viewers. Anand L. Rai (Director) spurs out as an exception. "Tanu Weds Manu Returns", gives you the same jitters as you must have got while watching the first part. Though it has a little slow screenplay but the performances and the dialogues will force you to laugh out loud and ignore the loop wholes.
Kangna Ranaut for me is a true example of an actor who knows her characters in every film and plays them all with conviction, bringing them true to life. In this film she plays a double role and to the amazement of the audience, both the characters are drastically opposite to each other. One is a modern woman with a huge ego and womanly attributes. The other is a self made athlete, who lives for a dream and is probably more righteous in different situations. Madhavan has his own charm in the film. He looks simple, in the character and a "bechara husband". Deepak Dobriyal as pappi is the lucky charm of the film. He lifts the film onto another level with his take it is performance.
Tanu Weds Manu Returns talk about the complications of a marriage, where husband and wife both need some space to spice up their lives without going the wrong way/ illegal way. A little compromise from both the sides is required. Without this surrender a marriage's survival becomes difficult. After all everybody knows, "Men will be men" and nobody knows, "What women want?"