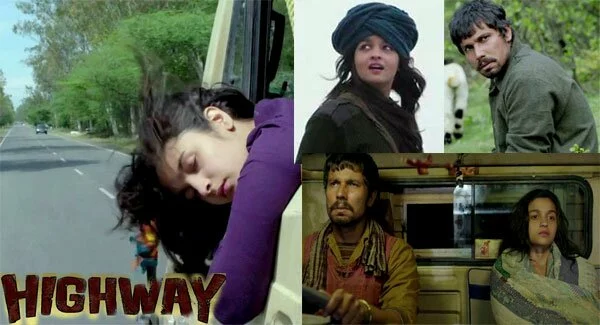 Some journeys are better than the destinations. And Highway is all about that!! Imtiaz Ali once again establishes his sensitive side up front with this not so sophisticated still a suave film Highway. Written with absolute love and passion Highway will make you want to fall in love with a complete stranger. The film showcases the emptiness of the so called high class society and the fullness one feels when he lives a much desired life.
Alia Bhatt and Randeep Hooda play the opposites and with complete conviction. A much awaited onscreen couple Alia and Randeep sets the screen ablaze with their performances. Alia has been exceptionally good in few scenes and Randeep Hooda is for sure a master of darker roles and Highway is all about these two characters.
Highway is a simple story but told in a strong manner. Initially the film moves slow but that does not bother you.  The madness of a shackled girl when she breathes free and the anger of a dejected man have been convincingly portrayed by the actors. Even a not so happy ending gives you a ray of hope to live your life satisfied.
The compassion of the two characters for each other instead of knowing that nothing is going to work for them forms the bottom line of the screenplay! Child abuse is also an issue that has been intertwined with the main plot and has been dealt with in Highway!
Highway is a must watch and a remarkable milestone in the careers for of both the actors.