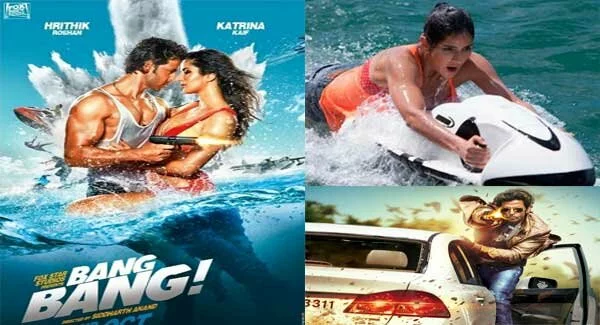 A confused screenplay, actors wanting to give their hundred percent and not getting the chance, inappropriate exposure of the characters, an unbalanced portrayal of the story and an unjustified star cast. "Bang- Bang" is the true example of an over rated movie, which obviously fail to BANG the audience. The most awaited release of the year 2014 Bang Bang does not bind the audience at all not even with Hrithik's body and action sequences. Bang Bang seems to lose its track and story in order to master its action sequences and Hrithik Roshan's presence.
Katrina adds to the glamour quotient but the character of Harleen appears to be a repetitive venture. Bang Bang would have been better with a power packed screenplay. Some scenes definitely leave you giggling but there is nothing much about the movie that is worth to be remembered once you are out of the theater. Hrithik has looked charming.
The participation of other actors have been kept minimal in the film for instance Jaaved Jaffrey, Danny, Kanwaljit Singh and Deepti Naval. They come and go in a blink on the screen, without doing much. Bang bang is a one time watch. It will be more successful on the Television.