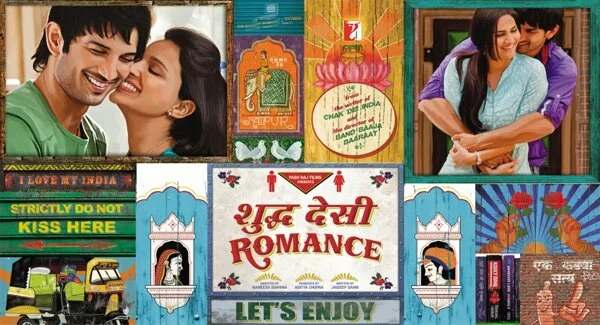 Yash Raj Films has got the nerves of the audiences and knows what exactly the movie watchers would love to see and enjoy. Shuddha Desi Romance is a perfect example of a film that has been made for the audience that stands in a huge number in our country, and goes to watch movies, the most i.e. the youngsters. And after the last week's fake and out of the proportion encounter in the form of Satyagrah, Suddha Desi Romance is definitely a breather for the audiences who just want to get entertained entertained and entertained.
The movie talks about the commitment phobia that the generation faces in majority. Being TOGETHER and being MARRIED are two completely different concepts for them. And ofcourse being MARRIED loses heavily from being TOGETHER.
The movie is close to reality especially because it has not been adorned and decorated with useless songs and dances. Based in Jaipur the locations does not seem too much made up. The screenplay follows a simple plot that focuses on the confusions generated by the love lives of youngsters, their priorities and their hesitations related to the loyalties issues in a relationship.
Yes there are glitches and loose ends in the screenplay but all of them have got overshadowed by the amazing performances of the actors. Sushant Singh, Parineeti Chopra, Vaani and Rishi kapoor, each one of them have got into the skins of their characters, to give the viewers an absolute good time while watching the movie. The repetitions of dialogues by the characters also give the film that required shake that is required to produce an ambience which is natural and realistic.
The film is here to stay!