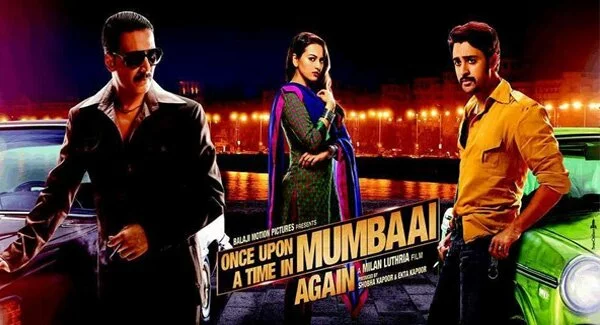 What a beautiful Mumbai the makers must have imagined this time (after their first one), but to their and everyone's disappointment the film has turned up as a sly, not so interesting, dull and a boring venture that should have been actually not made. Sequels have become a Bollywood fashion, a fashion that costs the film makers a lot of hard work especially if their previous one had been a success and definitely people too expect much more out you the sequel.
Once Upon Ay Time In Mumbai Dobara has a very lousy screenplay and more lousy are the performances. Akshay Kumar, Imran Khan , neither of them lingers on your mind for a longer time infact the moment you will leave your seats, the film would become a came and gone chapter in your life. Something you would not want to go through again. Akshay Kumar's dialogue delivery makes you yawn. Except the few lines that would bring a smile on your face. But obviously these one liners are not enough to create the excitement amongst the audience. Sonakshi Sinha has been her normal self, has done fairly well, looked beautiful and a little fat. Sonali Bendre has been a surprise package and has made her presence felt with the three scenes she has got in the entire film. Not to forget Vidya Balan who has given an special appearance in the song, "Tyyab Ali…", she comes and vanishes with a blink of an eye. The movie has the same future I guess!
Background score and the songs do act as a catalyst for the viewers and are enjoyable. The movie drags itself from the very first scene and by the intermission you feel all exhausted and over and out. The film is a little over done. Part 1 was two times better than Dobara!
What I liked most about the movie is its climax. It is the only part that has been shot sensibly without any unnecessary drama, though Sonakshi's part needs to be sidelined.
All in all the film is not what one must have expected it to be. It can correctly be called a Box Office failure.