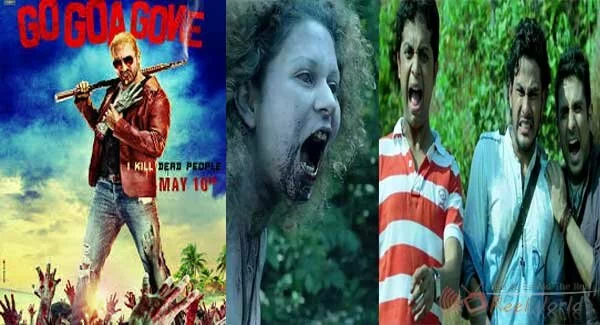 "Say No To Drugs" is the message that the makers want to convey through the movie but in a different manner. How is it like, when it is between men!! "Go Goa Gone" is absolutely a FUN film but deals with a more SERIOUS issue, prevailing in the world. Throughout the movie you will keep on thinking what is happening? And what is going to happen? "The End is Here" is what the film is trying to make us understand if we do not wake up from the deep slumber and create a world that is Drugs Free.
Saif Ali Khan, Kunal Khemu, Vir Das, Anand Tiwari steal the show, together. Nothing seems too over loaded and tried hard. All of them have acted their parts with complete maturity, even though the theme is a little bit unusual. Still I will give one extra mark to Kunal Khemu for is compassion and love for acting that is visible in his performances always. The movie is fast and you will not even realize how soon it will reach to its intermission. Dialogues will make you laugh till the end. Editing is crisp, the music also has the Gen X feel to it. All in all Go Goa Gone is an enjoyable film and has been successful in conveying the message it has been made for.
It is an amalgam of fun, horror and the terror created by the addiction of Drugs. There are some areas where the screenplay seems lacking behind. But still there is something about it that is good enough to hold you back on your seat. Go Goa Gone, needs to be watched for the actors, the dialogues, the cause and the fun part that will give you time to laugh.