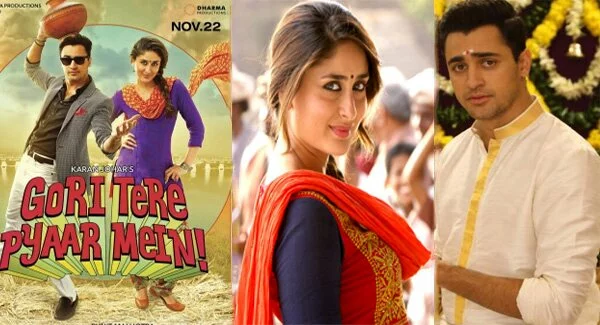 Gori Tere Pyaar Mein is a much expected Dharma Production that has nothing in particular but has everything that a Hit Bollywood film craves for! To keep it simple if you are looking for some light moments and distressing yourself this weekend then Gori Tere pyaar Mein is for you!
It is a no nonsense (except for certain songs) movie and runs at its own pace. You will not feel bored and would have a giggle here and there! Karan Johar's Cinema is a game of "make believe", and Gori Tere pyaar Mein is no different! But yes it is way better than Kareena and Imran's last together, "Ekk Maain Or Ekk tu".
Performance wise Imran and Kareena both go hand in hand with the screenplay! A balanced performance by the main leads, Gori Tere pyaar Mein is definitely a good change over from the last week's Ram-Leela, as the genre is completely different. Anupam Kher has been seen in a gray shade after a long time, and is pretty convincing.
All in all the film is made for masses with all the Bollywood masala that is required for a hindi film! You can watch it and even if you miss it can afford to see it on your idiot box!