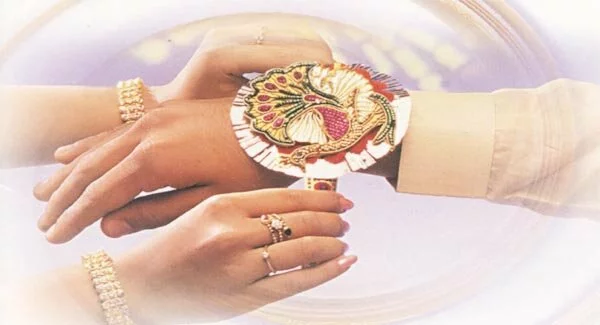 If a person wants to know and understand the festivals of India then Hindi Movies are the best source. Holi, Diwali, Eid, you name it and you have it on your screen.
Indian celluloid has significantly glorified the packages of emotional extravaganzas. Raksha Bandhan is no exception. A Symbol of Love for Brothers and Sisters, Raksha Bandhan has been the main focus of our film makers in many films. The relationship of "Behan-Bhai", has been captured many a times. Hindi films are a showcase of drama and emotions.
Some of the most famous songs completely dedicated for this precious relation in our Hindi Films are: "Bhaiya morye rakhi ke bandhan ko nibhana….." , "Behena ne bhai ki kalai pe pyaar bandha hai….", "Phoolon ka taron ka sabka kehena hai ek hazaaron me meri behena hai….".
Apart from the created version, bollywood also has many brother-sister jodi. Saif Ali Khan-Soha Ali Khan, Ashmit Patel-Amisha Patel, Sunny/Bobby Deol-Esha Deol, Sajid Khan-Farha Khan are to name few.
Well here's wishing everyone a very happy Raksha Bandhan! Enjoy the occasion, Enjoy watching Films.