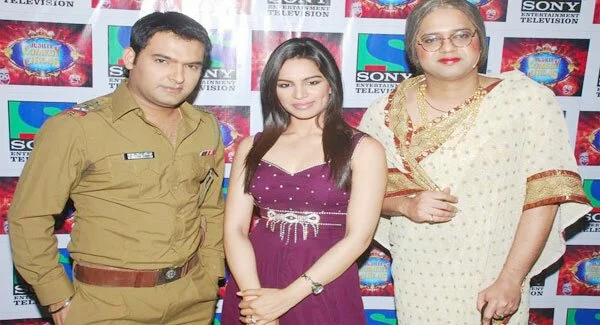 Yes you heard it right! If you are an ardent fan of Sony channel's  "Comedy Circus", and follow it regularly. Its not a new news for you.
And if you are an ardent fan of Mr. Rahul Mahajan (Chances are less though), then you should start watching comedy circus from now on. Comedy Circus has no more "Jodiyans" (couples) left because the show has introduced a third triangle, I mean trios now. One more partner hashas been bestowed on the exciting couples and now they have to perform with a "teesra tadka".
And the most talented jodi Kapil and Shikha has got a "ladka" as their tadka, and his name is Rahul Mahajan. Remember "Hasi ke Hasgulle" ?
The comedy show for young talent. Mahajan used to be a judge in that show and who anchored the show ? No one else but apna Kapil Sharma along with Juhi Parmar.
All the reality shows these days have a custom of deflating somebody or the other. Hasi ke Hasgulle and Comedy Circus are not a different version. In Hasi ke Hasgulle, it was Kapil who used to get insulted again and again by his co host. But now the time has changed. As they say "Every Dog has his Day", so now on "The Bakra" is going to be not Kapil but Rahul Mahajan. Rahul's first episode wittnesed him sitting in Kapil's feet and saying "Mujhe comedy sikha do guru ji". Well how much comedy Rahul learns from Kapil in the coming episodes is something we need to wait and watch.
But Reality shows are no less than a machine of minting money these days. Aur Money ke liye kuch bhi karega…