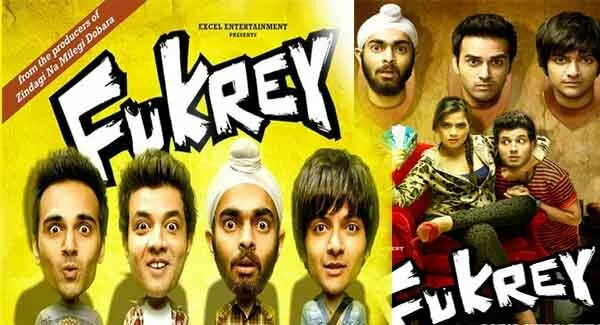 Who says that a star studded cast can only make a film stand in the league of super hits? 'Fukrey' holds the most humble cast and still puts its foot forward on the Box Office with full confidence and bang. A fun film, Fukrey will make you laugh and hold onto your seat without getting bored. A fresh team has given you good reasons to chill this weekend. And if due to some reason you were not interested in watching the movie let me change your decision because it will never make you regret, spending your money.
Performances wise the film leaves you with no complaints. Richa Chadda as Bholi brings in a new kind of negative character that is bad, beautiful and sexy. She has played Bholi with boldness. Pulkit Samrat, Manjot Singh, Ali Fazal, Priya Anand, Vishakha Singh, varun Sharma and Pankaj Tripathi, everybody has been a real Fukra in the movie. The best part of the film lies in the fact that you can relate yourself with the characters, as all of us have see the 'Fukrey' days in our lives sometime or the other.
The screenplay is tight and compact and gives the audiences no space to feel the vacuum of big names, infact there is no vacuum at all. Fukrey will give you a nice time enjoying the confusions created in 4 lives because of money and dreams.
Fukrey portrays the importance and unimportance of money in human life. Money can play a spoil sport for some, for some it is a greed and some do not even enjoy their richness. The concept showcases the message in a subtle way, if you want to take it, you can, otherwise just go and enjoy a good film.
Though the concept of dreaming and buying a lottery ticket based on the dream seems a little unnatural but Mrigdeep Singh Lamba (Director) treats it in a natural manner.