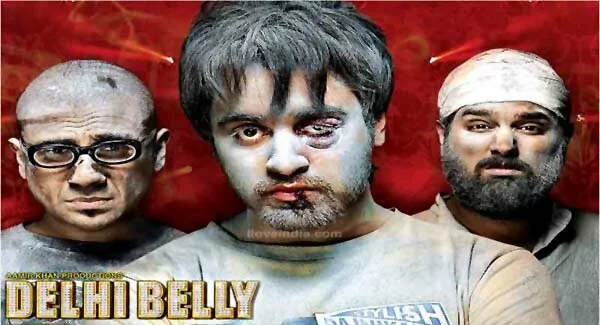 Not everybody is happy with his expletive-ridden adult comedy Delhi Belly but actor-producer Aamir Khan says despite having cuss words, the film has a sensitive outlook. "It's a sensitive comedy. It's irreverently funny for adults' appetite. This film is not for people who don't like cuss words. It
has a sense of humour which need not be taken seriously; it is for those who are young at heart," Aamir said.
Delhi Belly, releasing on July 1, is about three young men living together in a bachelor pad in Delhi.
When asked why he chose such a subject after making socially relevant films like Lagaan and Peepli Live, the 45-year-old actor said, "I have great respect for the sentiments of people. My earlier films were entertainers watchable by the family but only this film's language is different. But certainly Delhi Belly has no overt sex, it's language is more cuss-like," Aamir explained.
The song Bhaag DK Bose from Delhi Belly has received flak, but Aamir said, "I find nothing controversial in Bhaag DK Bose. It has been liked by many people. The songs are for youngsters and they are okay with it."
Aamir was here alongwith wife Kiran Rao to be a guest on the Bengali version of  Who Wants to Be a Millionaire hosted by cricketing icon Sourav Ganguly.
To a question about directing a Bengali film, since she hails from Kolkata, Kiran said there was little possibility of her making a film in Bangla but she would certainly make Kolkata the background of her future project.
"I have plans to make Kolkata part of the background of my future work but that will not be in Bengali. I don't make language-specific films," the Dhobi Ghat director said.
Aamir is also turning up for a Bhojpuri version of the game show on Mahua channel at the "insistence" of Shatrughanji (Sinha). "He said as you are turning up for Sourav's show as special guest, you would have to be my guest as well," Aamir said.
Source: HT