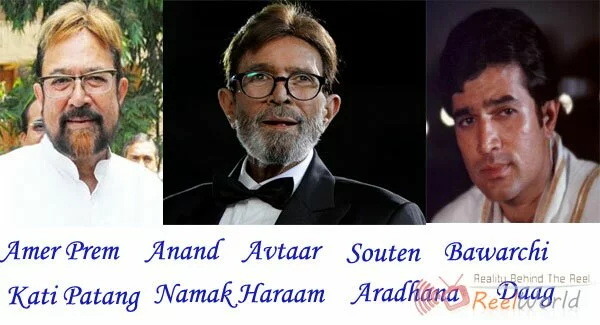 The man with an unfading Charm; he took away the hearts of almost every girl/woman of his time. The actor who taught the Industry and the common man what really a "Super Star" needs to be like. The chocolaty features, the "Ada", the "everything" that Rajesh Khanna had was enough to make every single movie viewer not just his Fan but an admirer and a true follower of this Magician! Rajesh Khanna had the "jadoo" that left everyone mesmerized.
An unsuccessful marriage with the much younger Dimple Kapadia (though she had always been present for him through all the lows of his career, whether Political or Physical or Mental); two lovely daughters, Twinkle and Rinky Khanna; a dashing son-in-law, Akshya Kumar, could not make him survive the illness. Rajesh Khanna breathed his last today (18-07-2012).
"Jawani O deewani tu zindabad", "Mere Sapno ki Rani", "Gore Rang Par na itna", "Yeh Shaam Mastani", and such a long list of the songs that made every young man imagine himself as Rajesh Khanna at some point of their lives; yes the list is long! kishore Kumar became the voice and Rajesh Khanna became the face; both inseparable!
The soul that has come on this Earth has to meet the ultimate end, some time or the other. But Rajesh Khanna demise is a big loss to the Film Industry.  Rajesh Khanna's life is a lesson for all those who want to make a big name; who want to achieve success; who do not know how to hold onto the success; who are lacking behind because of their over confidence; who want to live, their heads upright; who want to die, their heads upright!
Reelworld pays a heartily tribute to this treasure of talent. RIP Rajesh Khanna ji! Your fans will always remember you for all the good reasons and for all the hard work you did to entertain us. We love you.