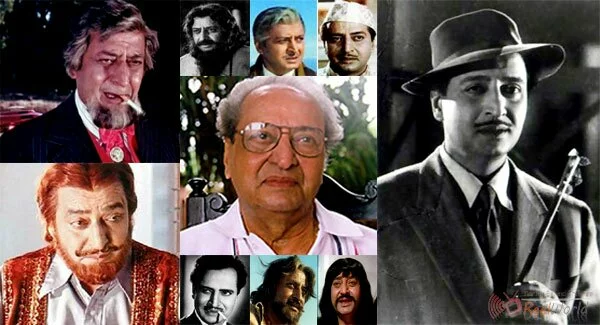 *Vachan Jaye Par PRAN Na Jaye!*
An aura that created terror in the minds of people and they dared not name their children PRAN. This Legend gave the audiences an excellent range of films and characters which can never die, especially for those who have understood Cinema and the complexities attached to portray a BAD MAN on screen. An humble, polite and genuine man in real life, Pran Sahab had a life full of applauds, adulation, awards and love from the people of Hindi Film Industry and from those who watched him on the Big Screen, sometimes got scared with his actions, sometimes laughed with him and sometimes carried his sensitive characters along with them for a long span of time.
A man of struggles and definitely a self made man Pran sahab wanted to be a Professional Photographer but ended up as the highest paid actor of this dream land called Bollywood. An avid collector of walking sticks and smoking Pipes, Pran Sahab had a personality that not even the hero of the film could over shadow. His works talk volumes about his dedication, love for acting and the seriousness with which he portrayed every character that he had done.
During the shoot of *Phir Wahi Dil Laya Hoon*, Pran had to scare off the crowd with his angry looks and had to ask them to keep silence for the team was facing a lot of disturbance while an outdoor shoot. Pran Sahab was the only villain of his times for whom films were made, schedules were planned and price was paid. His Death is a loss to Nation but he would be always remembered for his charm, personality and persona. Reelworld has so much to say about his life and career, but we choose not to proceed with it because, *Hum Bolega Toh Bologe Ki Bolta hai* and of course PRAN sahab does not need it too.