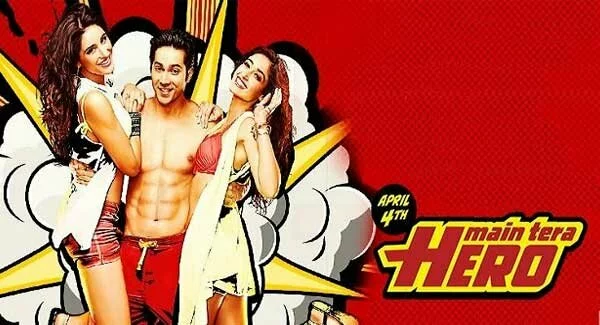 No it isn't bad! If you are a hard core Bollywood fan and have a taste for brainless entertainers, Main Tera Hero isn't a bad choice. An over enthusiastic father and son duo (David and Varun Dhawan that is) has poured in all their hard work to graduate Varun from the student of the year title to a typical bollywood hero. A complete David Dhawan type film, the director is back with a bang this time after a long slumber.
Atleast I expected the film to be a 3 hours cheap and B grade jokes but it turned out to be a clean comedy. Though there is an ample amount of skin show- especially by Varun Dhawan but as I stated he has given his 100% (whatever his potential is) to prove himself an actor and yes he has succeeded more than his previous flick, Student Of The Year.
The story doesn't have anything new to say but leaves you with laughter here and there. Illeana D'cruze had more to do in Burfi than Main Tera Hero. Nargis Fakri is trying to improve. But Arunoday Singh became my favorite after this film. He carries two shades in the movie, one is negative and another is slightly comic inclined. Both the shades he has carried off very well.
Rajpal Yadav, Saurabh Shukla, Anupam Kher and everybody else have done their amount of act in the film.  Main Tera Hero is an action packed, romantic  comedy and is a onetime watch! It would be more occupying when it will have its TV release.