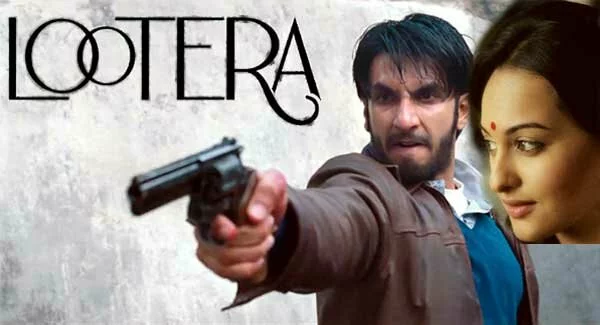 The posters and Promos had already said a lot about the movie. Lootera is a treat this weekend in the cinema halls. A Romantic extravaganza, Lootera gifts you an inflated chemistry between Sonakshi Sinha and Ranveer Singh. A lustrous display of the 50's era, this love story is definitely a watch if you love the Cinema that is picturesque and believes in a passive action (pun intended).
Very few dialogues do not make you feel bored but you get engrossed in the passiveness of the film. And this passiveness goes the best with the era that has been portrayed in the film. It is definitely not the Gen X love story but will make you learn about how a true love stays in somebody's life, forever and ever.
A Bengali backdrop in the first half and then the numbness and coldness of Dalhousie, Lootera will make you sense, feel and touch everything that is going behind the screen. Every character and object in the movie makes you live in the 50's. And the performances by the characters are an added boon to the film. Life gives us choices and how difficult it becomes for us to choose between the equally important sides of our lives.
Off lately I have not seen a movie that has been shot mostly in the indoors with an amazing Camera and Lighting work. Lootera is a perfect example of an art work that has the minimal possible drawbacks.
The snowfall will give you shivers. The scenes between the main leads will fill you up with the romance. The songs will make you imagine. The cheat will grab your heart with hatred and the pain will tore you apart. Lootera is a film that can be only felt and not watched.
Lootera is a mile stone for Sonakshi Sinha. Ranveer Singh seems to be growing with every movie.
Film making is slowly taking a different shape that includes dedicatedly worked upon scripts and screenplays written in a more organized manner. For me Lootera calls for a bow. I hope you find it the same.