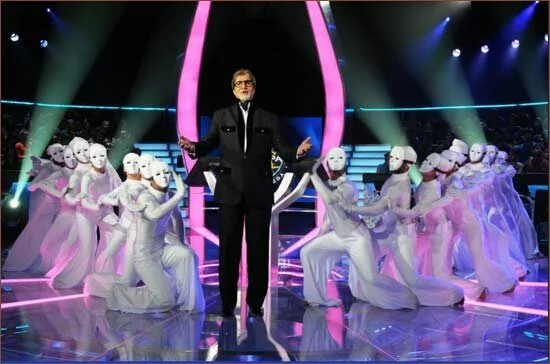 Everybody knows that life is a circle; whatever marked a beginning has to see an end too. But unfortunately our television industry does not abide to this law very dedicatedly. The stories that begin as a sweet little packages usually turn into a high voltage, melodrama with the never ending, painful and absurd ideas or even if they end the event occurs "out of the Blue".
But recently Sony Entertainment Television ended one of its "famous" (for many house wives) series, "Saas Bina Sasuraal" with a convincing full stop which was ofcourse a fulstop to the pain in the back side too. But the grand arrival of Kaun Banega Crorepati- 6, I am sure people are not going to miss the ended series too much.
Amitabh Bachchan's presence in Kaun Banega Crorepati has not lost its charm even after the 5 seasons. He is as enthusiastic and energetic as ever. But I feel, the starting of the first episode of KBC-6 could have been better, but its end hid the lazy start and was interesting too.
The only X Factor left in Crorepati now is Big B himself. The contestants participating in the program come from not very high strata of life. But of course Cororepati has a motto behind that which cannot be ignored.
Well television goes through many changes, time to time. Some are good and some are bad. But the fiction part on many channels need an extensive revision, I guess.