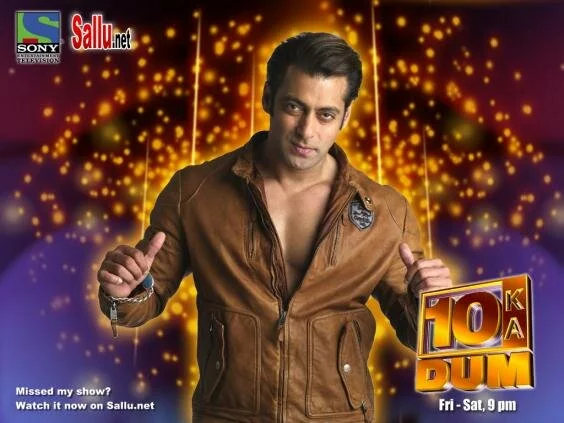 Everybody has been waiting for the 2nd season of Dus Ka Dum, hosted by Salman Khan…. And as it is going to kick start soon, the speculations of, how many celebrities are going to take part in the show, have also increased..
And the celebrities whose names have put a break to these speculations, for the time being, are Karishma and Kareena Kapoor… Yes they are going to be the part of Dus Ka Dum, for its first episode…
Though Kareena and Karishma, both are busy with their professional and domestic liabilities, respectively, the two woudn't just say NO to Salman Khan's charm…
Dus Ka Dum, after its first season, has always been remembered for the energetic anchoring by Salman Khan and the way Khan interacted with his participants on the show…
But do you remember Kareena Kapoor when on SRK's, "Kya Aap Panchvi Pass Se Tez Hai?"???? Yeah… She was only able to answer few questions on the show (only one if I remember correctly)… And most of them were answered by beau, Saif Ali Khan…
But Kareena does not have to worry for Dus Ka Dum, as the show does not require any general knowledge, which definitely our bollywood heroines are unaware of.. (Atleast Kareena proved so,on SRK's show)…
Anyways thats history… But it would be fun to see the sister duo together, on a show, that too hosted by Salman Khan..