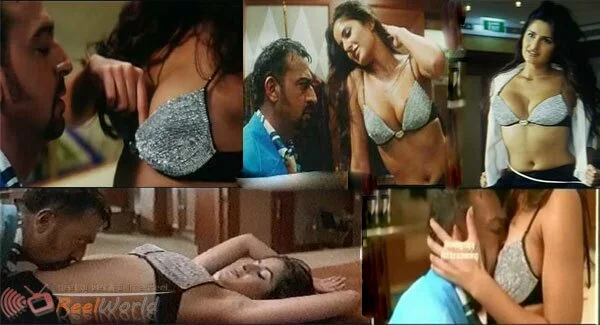 Bollywood bombshell Katrina Kaif, who made her B-town debut in 'Boom' (2003), shared a steamy kiss with Gulshan Grover in the film, which was later deleted due to the pressure from her former boyfriend Salman Khan.
Apparently, the filmmakers have decided to re-release the DVD of Katrina's debut film, including her wet and wild lip lock.
Since now Salman Khan is no longer in the life of Katrina Kaif, latter's first on-screen kiss is haunting the hot actress once again.
When it was released, 'Boom' did not fare well at the Box Office. However, the filmmakers are also contemplating to re-release the film because they want to encash Katrina's newfound stardom.
Talking to a daily, an insider from the industry says, "It is clear that the makers of 'Boom' want to cash in on Katrina`s success. She is a top actress now and naturally there will be curiosity about a steamy scene she did, when she was a newcomer."
Meanwhile, Gulshan confirmed the news and said, "It is true. The new lot will have the controversial scene, which was omitted earlier. Many years have passed since we did 'Boom' and even I had forgotten that such a scene existed in it. But we are all set to refresh the past. The scene certainly will have its share of reactions."
However, the actress is completely uniformed of this newfound development as a source from the production house said, "They don`t need to inform her or get her permission for the same. She had signed a contract knowing fully well what she was doing and had got paid for it."
Katrina has regretted doing bold scenes in the start of her career and she would surely be shocked to find this out.
The filmmakers are also targeting to release the film on the big screen once again. Sanjay Jumani, the international distributor of 'Boom', said, "It is true that the deleted scenes will be included in the new print. We are also going to re-release the film in UK, USA and Gulf. We feel the film had not got its due when it released. It was ahead of its time."
Source: Zee News