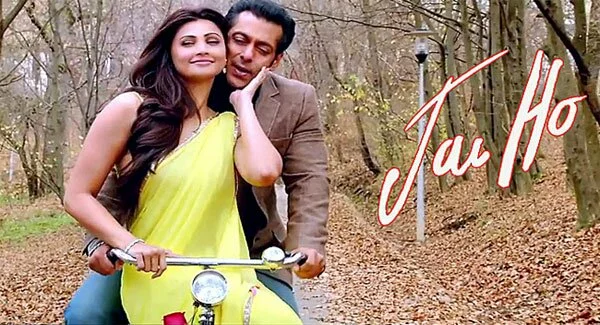 Yes Salman Khan fights and slaughters thousands of men, single handedly, yes his weird shades of orange and green sun glasses appear to be a fashion disasters, yes Tabu, Nadira Babbar, Mukul Dev, Varun badola, Yash Tonk, Asmit Patel, Daisy Shah, Mahesh Thakur, Mohnish Behl, Genelia Deshmukh, Mahesh Manjrekar, Sunil Shetty appear as a Fauj of 'highly talented actors underused', yes certain things in the film are an example of "Logic ki *$#@%", but "Jai Ho" is definitely a venture that has a soul and a great message that it conveys is something which takes the film one step ahead of what it appears.
A common man's mind sprouts the idea to make a chain to help the needful, fills you with a zeal and enthusiasm that yes even I can make a difference in the society. "Jai Ho" is all about fighting for the Truth and the correct, in a surrounding where everybody is concerned about their daily affairs. But if the chain begins it is a never ending path.
Daisy Shah looks promising but had a small role like other actors. Every actor has done justice to whatever his role offered. The renowned faces used in the movie support, the intention and the idea of Jai Ho.
Jay Ho is a must watch. The message conveyed in the movie has a pure intention and a noble cause. A great effort by Sohail Khan and team, "Jai Ho" will keep you fixed from the beginning till the end. Inspite of certain illogical deals; "Jai Ho" is a film that much be treated with respect and open arms.
The movie has a purpose and is made with golden hearts.