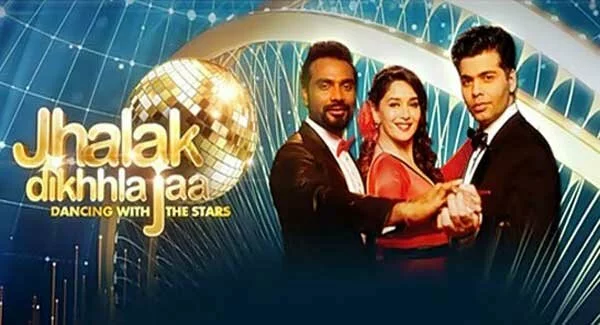 Off lately I was watching jhalak Dikhlaja Season 7 and I must tell you that it was way below my expectations and its own standards. The efforts of making it into the biggest "Reality-Drama" of the small screen the makers have committed a bigger error. The episode was not only full of extra glittery stuff, over acting (By the contestants as well as by the judges) but was also boring. Things were looking too made up, including Madhuri Dixit's attire. The judges failed to create their magic somehow in the season 7. The remarks, the comments and their special "takia kalam" that they use for a fantastic performance did not seem to appealing.
The anchors Ranveer Shorey and Drashti Dhami, appear completely tired after their extravaganza of a stunt series (Khataron ke khiladi) and daily soap's shooting, respectively.
The contestants in Jhalak Dikhlaja Season 7 fail to motivate you to switch on the TV and sit for an hour without taking your eyes away from the screen.
If I put myself in the flashback of Jhalak DIkhlaja saga, the season that I can quickly recall is the Season 5. But I doubt if people are going to remember this year's JDJ. Atleast I do not find it attractive this time.