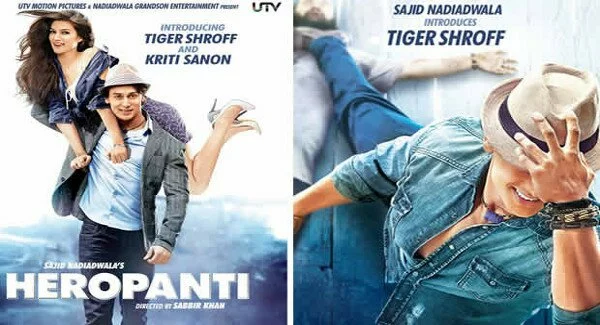 Finally the wait is over and this Friday we got to see him- whose father was a rage amongst girls. Being a *Hero* himself- his son was bound to make his debut in a magnanimous film that is a true Hindi Cinema with a lot of *Heropanti* in it. And no doubt, Tiger Shroff has made an impressive appearance on screen though he seemed to be a shy guy on the idiot box. Heropanti is a stretched affair on screen but still you are spell bound. You would want to leave your seat but you would not.
The story is an old wine served in a new bottle. The content does not impress you much. Loud background music is a negative mark for the film. The highlights of the film are ofcourse Tiger, his flips, somersaults, the *Hero* tune and indeed he is a good actor. Prakash Raj no doubt is the most loved villain for me. Music is good but takes a back seat in front of the action sequences.
Heropanti might not catch your eyes if you do not believe in watching just anything in the name of Cinema but it successfully gives the Industry two rising stars, Tiger and Kriti. Both have worked hard and both have made it a point for the audience to like them. The story touches the surface of many issues like honour killing, loving your parents, respecting your kid's dreams, eloping of lovers and the after effects etc. but none has been treated intensely. The whole and sole purpose of the film is to showcase Tiger and his skills. This exaggerated extravaganza is worth a watch for Jai aka Tiger Shroff.