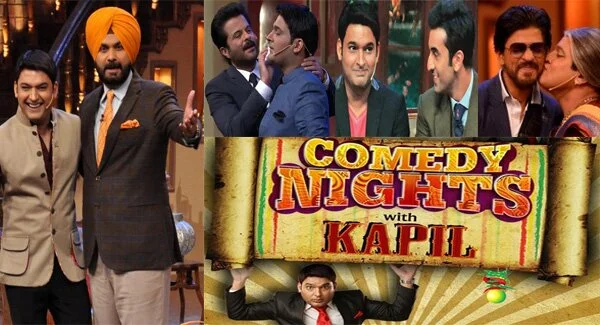 Kapil Sharma is a name that brings a smile on almost every Indian face, may it be a common man or a celebrity. If you have never been entertained by this man who has the best comic timing in the country than you automatically befall in the circle of those shameful Indians who have nothing but the worst of all to talk about the Nation.
Kapil Sharma is a revolution on Indian television who has made us forget the saas-bahus-tears and  the absurd news channels completely. Almost everyone of us and every channel too, wants to see and show Kapil Sharma somehow.
And I would not be surprised if I would come to know patients who do not need to go to doctor, but the best medicine for them is Kapil's show. There might be so many people who must  have started to wake-up happy and elated on the Monday mornings, only because they want the week to pass as soon as possible so that they get a chance to watch Kapil on the weekends.
Kapil Sharma is a blessed man because whatever he says and does turns into a laugh riot. From the grand winner of laughter challenge to the huge success of comedy circus and now the star of Comedy  Nights with Kapil, this man has shinned more and more everyday and have been able to have a fan following of a wide range,  from children to youngsters to the oldies.
He has won the hearts of everybody; Kapil Sharma is a true genius who has been born to spread laughter, without any doubt.
This journey of Kapil Sharma has not been so smooth and has been filled with ups and downs but his determination and love for his work made him achieve this unfathomable success who is at bars with any other big celebrity in the country.
Reeelworld wishes Kapil more power and has no sympathies for his burnt set of Comedy Nights With Kapil, because we know that the man has all the strength to get up and start a fresh without being shattered and down. Sets and money are not here to stay forever, but Kapil Sharma you are here to definitely stay and make us all laugh like mad.