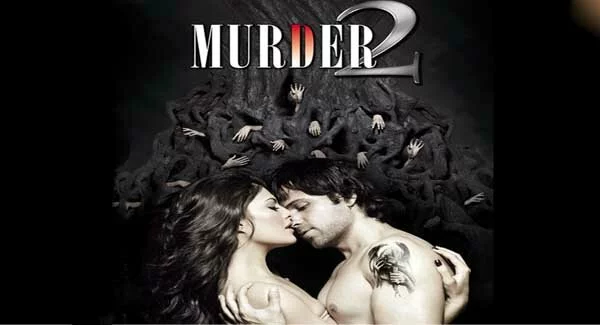 The sensationalism that Murder achieved half past the film, the sequel attains in the first ten minutes itself.
Jacqueline Fernandez is as much seductive as Mallika Sherawat and comparatively more tastefully tempting. However the entire erotica in the sequel is completely peripheral to the plot. On the contrary while the first part involved only an accidental half-murder, the sequel indulges in rampant massacre. So while the sensuality in the treatment seems forced in Murder 2 , the semi-slasher shade attempts to bring more justice to the title.
Murder 2 isn't designed as a suspense flick since the identity of the serial killer is revealed much early in the narrative. Also it isn't about tracing the murderer since the killer is caught in the first half itself. While the investigative drama in the film doesn't go beyond an average episode of CID TV show, it is never the focus of the film either. The film tries to play more with the abnormal characterization of the psychopath-cum-sadistic killer who enjoys every 'bit' of his butchering business. From a sadistic slasher to an amnesiac actor, Prashant Narayanan switches shades in his character like a chameleon – credibly and effortlessly.
While Mahesh Bhatt's storyline finds its roots in the 2008 South Korean flick Chugyeogja (The Chaser) , the antagonist is kind of Indianized by giving him a eunuch identity. As bizarre as it might sound, he was a womanizer who castrated himself and now seeks revenge on female form for his self-induced impotency. Mohit Suri's direction meets the prerequisites of the genre, making it a decently crafted film. He smartly builds up the tension and anticipation that a slasher film demands, showcasing some explicit blood-and-gore sequences, but never over-exploits the potential of the relatively new genre to the Indian audience. It's a calculated risk.
On the flipside the romance track between Emraan Hashmi and Jacqueline Fernandez is literally half-baked. Though there is no dearth of physical intimacy, the chemistry is clearly lacking. Their character conflicts are even more unconvincing. She is sad because her Indian mother was abandoned by her foreign father. He is upset with God because his entire family committed suicide for reasons unknown. But despite their theoretical troubled past, the viewer remains indifferent to their trauma. The entire Emraan-Jacqueline plot contributes nothing to the central narrative.
Emraan Hashmi seems in his comfort zone in a Bhatt-camp designed character that he seems to have mastered by far. Jacqueline Fernandez looks hot and the Bhatt-banner never makes skin-show look tawdry. However with a tangential character, she is only seen in an extended special appearance. Sulagna gets more scope comparatively. She bears a striking resemblance to Celina Jaitley. Sudhanshu Pandey is wasted. Sandeep Sikand doesn't overdo his eunuch character. The ever-dependable Prashant Narayanan is perfect in his part.
While Murder 2 isn't killer stuff, it is entertaining enough to qualify as a time-pass thriller.
A 2.5 Star Movie…