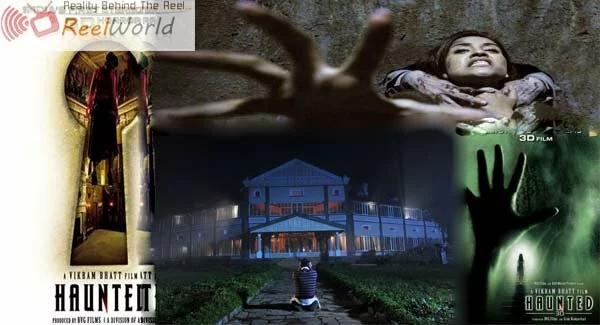 You may not believe what you're about to read—but this is exactly what happens in the film. Lusty piano professor tries to rape his student. He dies in the scuffle. Now his spirit (bloody face and all) begins raping the girl. The girl commits suicide, and the professor's 'never-say-die' spirit now rapes the girl's spirit, for gulp, 80 years.
Debut actress Tia Bajpai (one feels for her for having to debut in this sleaze-fest), is palpably talented and one hopes there are better things in store for her.
The film's second half has that odd moment of scare; but the sleaze gets more audacious. You have the evil spirit flying around in a night-gown and tries to rape the girl in this form. The finale is inspired by Japanese horror films like Ringu. The dialogue is unintentionally hilarious. It reminds you of the C-grade horror films in the '80s that brought in sex to lure a certain type of audience – only, this one's more technically evolved.
A viewer commented that perhaps director Vikram Bhatt had shot only a few reels of the movie that kept getting repeated through flashbacks. What happened to Vikram Bhatt who gave us the reasonably engaging Raaz and 1920?
One has to talk about the 3D – this is India's first stereoscopic 3D film and admittedly it's a great format for horror. The cinematography adds to the visual abundance of the film. But filmmakers ought to appreciate that 3D or not, ultimately the viewer is looking for a great story, not gimmickry. And one certainly never imagined one would have to perch up the uncomfortable 3D glasses to watch the heroine getting raped and molested by assorted forms (human, spirit, spirit in female form…egad!).
Haunted fails at reviving the age old haunted-house premise, bringing nothing new to the platter.
I will give just 1.5 Star for the Movie.